The introduction of the AirPods in the market in 2016 brought significant change to the headphone industry. Their wireless Bluetooth allows the user to listen to music and answer calls more conveniently than using a phone or wired earphones. But this technology is known to have some limitations. That might be the reason why 'can the AirPods connect to two devices?' is such a popular question among users.
The short answer is a NO! AirPods can only be connected to one device at a time. The pairing process is designed in such a way that AirPods connect with the latest device that has been used with them. However, there are some workarounds that can allow you to connect AirPods to two devices at the same time.
Continue reading as we take a closer look at the possible solutions to your question.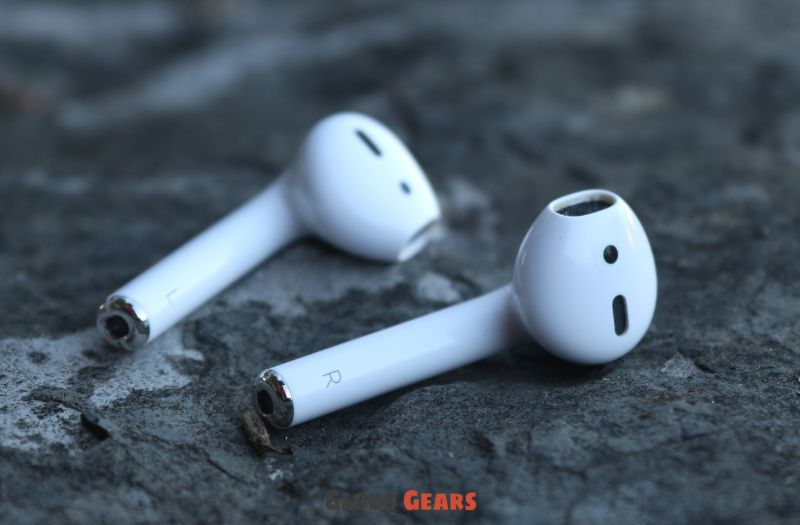 Can You Connect AirPods To Two Devices At The Same Time?
AirPods are pretty advanced. They are not only wireless, but they can also double as a headset. If you pick the suitable AirPods model, you can use the sound quality and noise reduction features to your advantage. Connecting them to your devices is a straightforward process as well. All you need to do is put them in the case, and they will pair up with your iPhone.
But can AirPods be connected to two devices at the same time? The answer is no. Typically, you must be connected to the primary device to use AirPods. Like other wireless earbuds, they will disconnect from the device when you connect them to another device. In other words, you can only use one device at a time.
This is one of their limitations, but it does not mean that they cannot be connected to all of your devices. Apple has made it simple for you to connect AirPods to your various devices automatically.
You can seamlessly switch between the different Apple devices nearby so long as they are all listed in your iCloud account.
It gets better; if you have AirPods (3rd generation), you can receive call notifications on your iPhone even if you listen to music on your Mac computer. This great feature can help you stay more connected, no matter what device you use.
So if you want to use AirPods with two devices simultaneously, simply connect them to the first device and then switch seamlessly between devices as needed.
However, you can connect the AirPods on both iPhone and Apple Watch at the same time. That way, they can switch the audio output automatically between iPhone and Watch.
How to Switch AirPods Between Devices
Although you cannot connect your AirPods to two devices simultaneously, you can take advantage of various features to easily switch between devices with your AirPods.
One of them is connecting your AirPods to your iPhone and Apple Watch simultaneously. This enables sound to switch automatically between the two devices, allowing you to seamlessly move between listening to music on your phone and taking calls on your Watch, for example.
Another option is using Control Center on your iPhone, iPad, or iPod touch to automatically switch AirPods between your devices in your iCloud. This allows you to move between your phone quickly, tablet, watch, or Mac as needed.
If you prefer to switch your AirPods between devices manually, you can adjust the volume controls on your Mac or Apple TV or choose your AirPods from the Bluetooth settings on your Apple TV or iPhone.
Whether switching AirPods between devices manually or automatically, signing in with the same Apple ID on all of your devices is essential to ensure a seamless transition. And remember to keep your devices updated with the latest software and security updates to take full advantage of all the features your AirPods offer.
How to Connect Two Pairs of AirPods to One iPhone
While connecting AirPods to two devices is impossible, there is a workaround to connect two pairs of AirPods to your iPhone simultaneously.
The trick is to share your audio with a friend. All it takes is to connect the first pair of AirPods to your iPhone using the standard method and then connect the second pair of AirPods to your phone using Bluetooth.
However, your devices must be running the latest iOS or iPadOS to use this feature, and you must have at least one compatible iPhone, iPad, or iPod touch.
All you need is to open the Control Center on your iPhone and tap the AirPlay button. Then, select "Share Audio" to connect your friends' headphones to your device so that you can both listen to the same audio.
If your friend has AirPods or AirPods Pro, hold them close to your iPhone, with the AirPods inside the case and with the lid open.
Connect a friend's AirPods Max to your iPhone by holding them close to your device. If you have a friend using Beats wireless headphones, ensure they are in pairing mode and hold them close to your phone.
Once your friend's headphones start showing on the screen, tap "Share Audio" to listen to your shared audio together. And remember, you can use this feature with any wireless headphones compatible with iOS or iPadOS.
Maximize your listening experience and enjoy audio from your iPhone or iPad with a friend, be sure to try out this sharing feature and connect two pairs of AirPods to one iPhone today.
Conclusion
There is no way to connect AirPods to two devices at the same time. However, they connect automatically to nearby devices signed in to the user's iCloud. You could, though, enjoy your music between your iPhone and Apple Watch simultaneously, as those are the only two devices connecting simultaneously. But technically, they work together almost all the time.